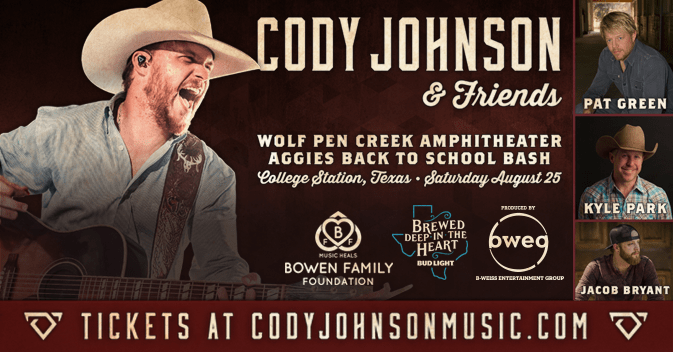 98. KORA has you tickets to the Cody Johnson & Friends Aggies Back to School Bash at Wolfpen Creek Amphitheater on August 25th!
Listen every weekday with Rob Edwards in the 4:00 PM Hour for the "CoJo Codeword."
When you hear it, you'll have 9 minutes to text the code word to KORA at (979) 776-5672. Then get ready to answer your phone, because Rob could be calling to give you a pair of tickets to see Cody Johnson & Friends!
PLUS, every week one lucky winner will be upgraded to Cody Johnson Meet N Greet Passes!