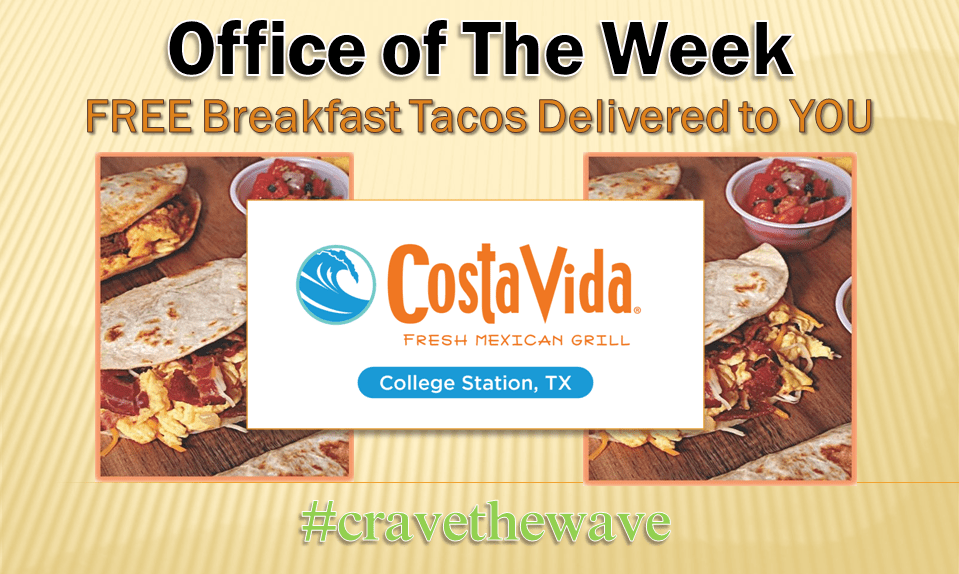 FREE delicious breakfast tacos. Delivered to you. On Friday Morning. Be the office hero!
Enter your office to be featured on KORA as the Office of the Week, and win assorted breakfast tacos from Costa Vida Fresh Mexican Grill, delivered right to your office!
We'll draw a new winner every week, and breakfast tacos will be delivered every Friday morning.
You can find Costa Vida at Caprock Crossing in South College Station off greens Prairie Rd.