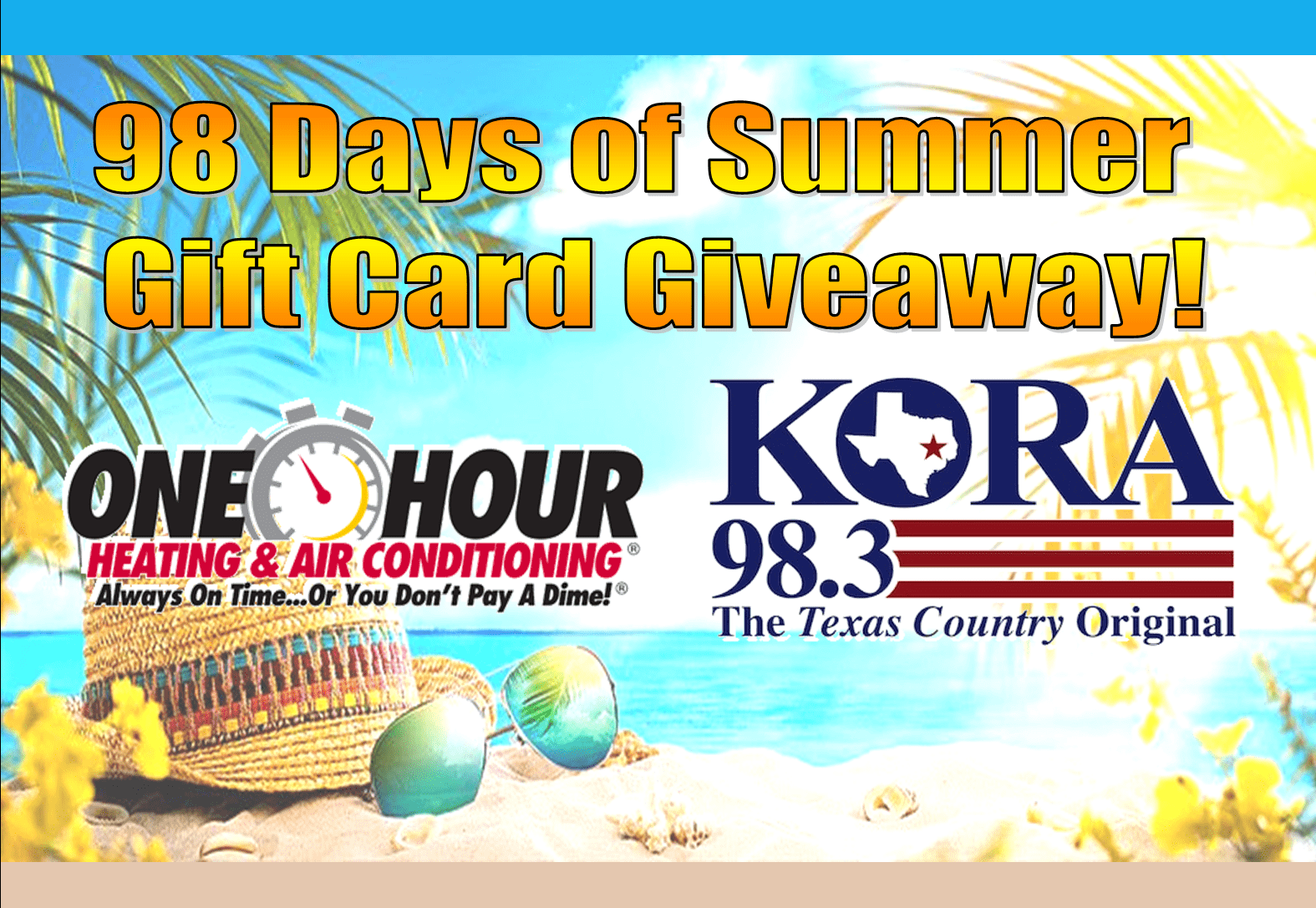 That's 98 Days of gift card giveaways to:
Listen to The Roger Morning Show every weekday at 7:15 AM to find out what time that day the Summer Sound will be played. Then whenever you hear the Summer Sound, just text "Summer" to 979-776-KORA to win! (979-776-5672)
Enjoy 98 Days of Summer, from One Hour Heating and Air Conditioning and 98.3 KORA!