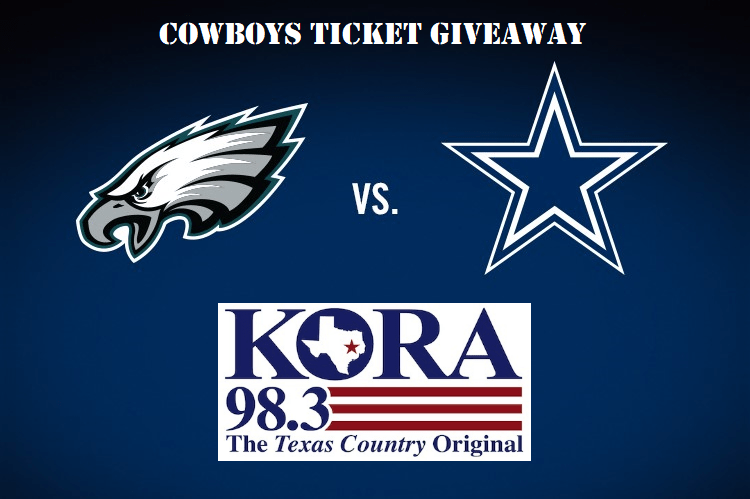 98.3 KORA, the official radio home of the Dallas Cowboys in the Brazos Valley, wants to send you to see the Cowboys live at AT&T Stadium!
Congratulations to our last winner Shammara Clay, who won two tickets to see the Cowboys take on the Jacksonville Jaguars on October 14th.
Now we're giving away a pair of tickets to see the Cowboys host the defending Super Bowl champion Philadelphia Eagles on Sunday December 9th!
The only way to win is to register in-store at one these participating BCS businesses during normal business hours:
Team Ford on Hwy 6 in Navasota
No Purchase Necessary