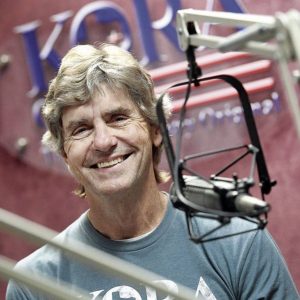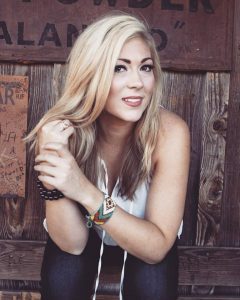 Roger Garrett
Roger WWW Garrett has been a part of 98.3 KORA off and on since 1986. Together with Roy Gene Munse, Roger hosted Bryan-College Station's #1 rated ROGER & ROY Morning Show for a number of years.  Since the loss of Roy Gene, Roge has kept your mornings moving withhis own version of the local news and love for playing games with the "Question of the Day" and "Instant Contestant," where inflection is everything! Away from the Microphone, Roger is the proud father of four girls. Sundays you will find Roger preaching as the lay pastor of The First Presbyterian Church in Calvert, Texas.
Mel
Homegrown country-ish girl from Belton,Texas. I'm a Fightin' Texas Aggie Class of 2012. I have been in country radio now going on 7 years.
 After a short time interning in Nashville I started out my radio career right here at KORA. I have hosted another morning show in BCS as well and left for a short while to work at KOKE FM in Austin but they were just a little too weird! Ha kidding. It does feel so good to be HOME back in BCS & getting to be alongside the great Roger Garrett. I love spending time with friends and family when I'm not on the air, or checking out live music. LOVE animals, especially my baby Shih-tzu Remmi, fashion and a good glass of red wine! You just never know what I might say or do next.
RECENT AUDIO

RECENT POSTS
Today marks 20 years since the collapse of the 1999 Texas A&M Bonfire. We will never forget the 12 Aggies we lost at 2:42 AM November, 18th 1999. Miranda Denise Adams of Santa Fe, Texas Christopher David
Save
Save