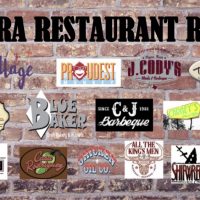 98.3 KORA Proudly Presents: 
The BCS Original Restaurant Row!
Giveaways and great savings at your favorite LOCAL restaurants in Bryan-College Station.
Join 98.3 KORA as we showcase these original restaurants that can only be found here in the B/CS area. Learn more about an old favorite, or discover a new unique restaurant!
You'll meet the owners and find out why EVERY destination on KORA's Restaurant Row is so special.
Every Thursday afternoon, listen with Rob Edwards to win a gift card to one of these amazing restaurants like:











Tags: