ROGER WWW GARRETT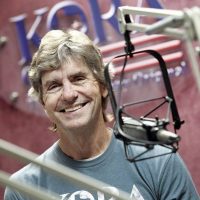 Roger WWW Garrett has been a part of 98.3 KORA off and on since 1986. Together with Roy Gene Munse, Roger hosted Bryan-College Station's #1 rated ROGER & ROY Morning Show for a number of years.  Since the loss of Roy Gene, Roge has kept your mornings moving withhis own version of the local news and love for playing games with the "Question of the Day" and "Instant Contestant," where inflection is everything! Away from the Microphone, Roger is the proud father of four girls. Sundays you will find Roger preaching as the lay pastor of The First Presbyterian Church in Calvert, Texas.
Visit The Roger Morning Show Blog
---
MEL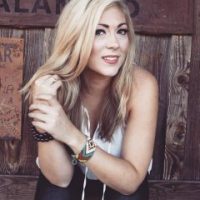 Homegrown country-ish girl from Belton,Texas. I'm a Fightin' Texas Aggie Class of 2012. I have been in country radio now going on 7 years. After a short time interning in Nashville I started out my radio career right here at KORA. I have hosted another morning show in BCS as well and left for a short while to work at KOKE FM in Austin but they were just a little too weird! Ha kidding. It does feel so good to be HOME back in BCS & getting to be alongside the great Roger Garrett. I love spending time with friends and family when I'm not on the air, or checking out live music. LOVE animals, especially my baby Shih-tzu Remmi, fashion and a good glass of red wine! You just never know what I might say or do next.
Visit The Roger Morning Show Blog
---
BRANDIE ALEXANDER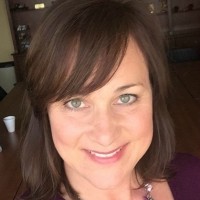 Howdy!  I'm Brandie Alexander – Fightin' Texas Aggie Class of '93. WHOOP!  I was born and bred in Brenham, Texas where I was raised on good old fashioned country music.  From early on my parents took me to the dance halls with them (that was allowed back in the day).  The experience gave me a great appreciation for steel guitar, fiddle and the classics.  It's hard to beat a good two-step by Ray Price or Merle Haggard.  It's because of my deep rooted love for country music that I do what I do.  There's something to be said for waking up each morning and truly enjoying my job.  In fact, when you look at it like that it's not really a job at all.  It's a passion.
My other passion is my family.  I'm blessed to have a wonderful husband, Brian, and three great kiddos – Aiden, Emrie and Evan.  When I'm not at the radio station, I'm hanging out with them.  Our most recent love is spending time at my parents' farm in Deanville riding four-wheelers, shooting guns and fishing. All skills that will come in handy when the zombies attack.
---
ROB EDWARDS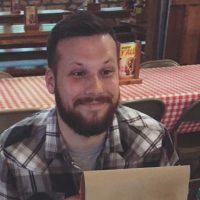 Rob Edwards has been on the air in Country radio for over a decade, starting on his 18th birthday in his hometown of Port Huron, Michigan. He made a couple stops hosting morning shows in Missouri and Illinois, winning awards in all three states before making it here to Aggieland.
If you like winning free stuff, Rob is the guy to call! He's almost always playing some sort of game on air to give you a chance to score free food and concert tickets. Speaking of concerts, you never know what Texas Country artists will stop by the studio in the afternoon to hang out, tell some great stories and play some new music!
Off the air, you can usually find Rob eating ice cream, watching football, or playing games at home with his wife and two sons.
---
ANDREW GRIMM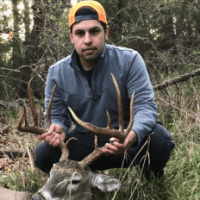 What's up!? I'm Andrew! You can hear me in your radio weekday evenings! I was born and raised in Giddings, TX.
I enjoy anything that has to do with sports (although baseball is the best), music, movies, and hunting. Some special skills of mine include being a fantasy football juggernaut (don't believe me? Ask Rob), juggling, and being able to lick my elbow.
Before I go, I just want you to remember 2 things: 1.) Matthew 19:26 and 2.) When it hasn't been your day, your week, your month or even your year… I'll be there for you.
---
TEXAS NATION WITH Dr. RON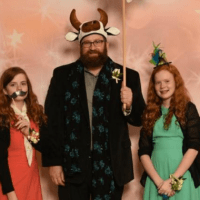 Dr. Ron has worked in every aspect of Texas country music including playing in bands, running sound,  booking and concert promotion and production.  Most might recognize him as DJ, manager, and booking agent from the legendary night club, Texas Hall of Fame for over a decade.  The transition to radio seemed obvious.  In addition to hosting Texas Nation, he also serves as co-host for  Rusty Baker's Texas & Beyond Radio Show.