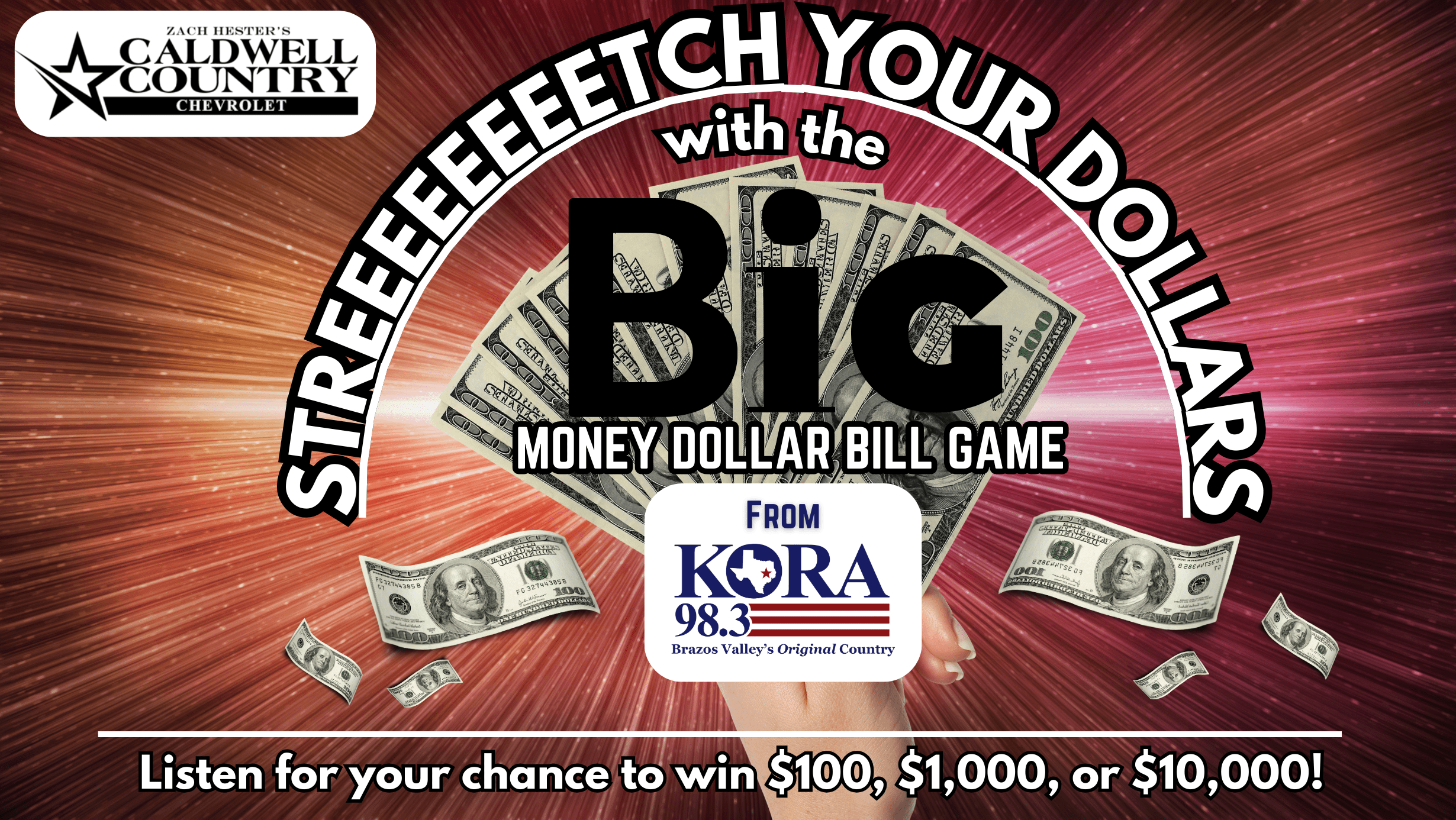 Sponsored by:


The Big Money Dollar Bill Game is BACK on Monday, September 11th! Be listening for your chance to STRETCH your $1 bill and turn it into $100, $1,000, or $10,000!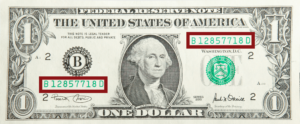 It's easy to play:
Collect one-dollar bills with a 9, 8, and 3 in the serial number.
Stock up on those lucky dollar bills and increase your chances of winning!
The Roger Morning Show will announce when we play at 6:30 and 7:30 Monday through Friday. If you have a dollar bill with the correct numbers, be the first caller at 979-776-5672 (KORA).
That's how to stretch your $1 into BIG money…$100, $1,000…or even $10,000!!!!