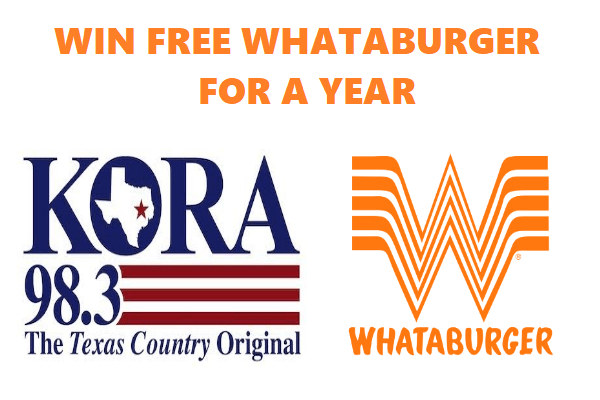 98.3 KORA is giving you free Whataburger four times a day, PLUS a chance to win a year's worth of Free Whataburger!
Friday May 10th-Thursday May 16th, listen to all your favorite KORA DJs for their Whataburger Word of the Day!
Roger & Corliss – 9:00am Hour
Brandie Alexander – Noon Hour
Rob Edwards – 4:00pm Hour
Andrew Grimm – 7:00pm Hour
When you hear the Whataburger Word of the Day, text it to 776-KORA (776-5672), for your chance to win free food from Whataburger, and become an Instant Finalist to win the grand prize – A year's worth of FREE Whataburger!
Grand Prize winner drawn Friday May 17th.