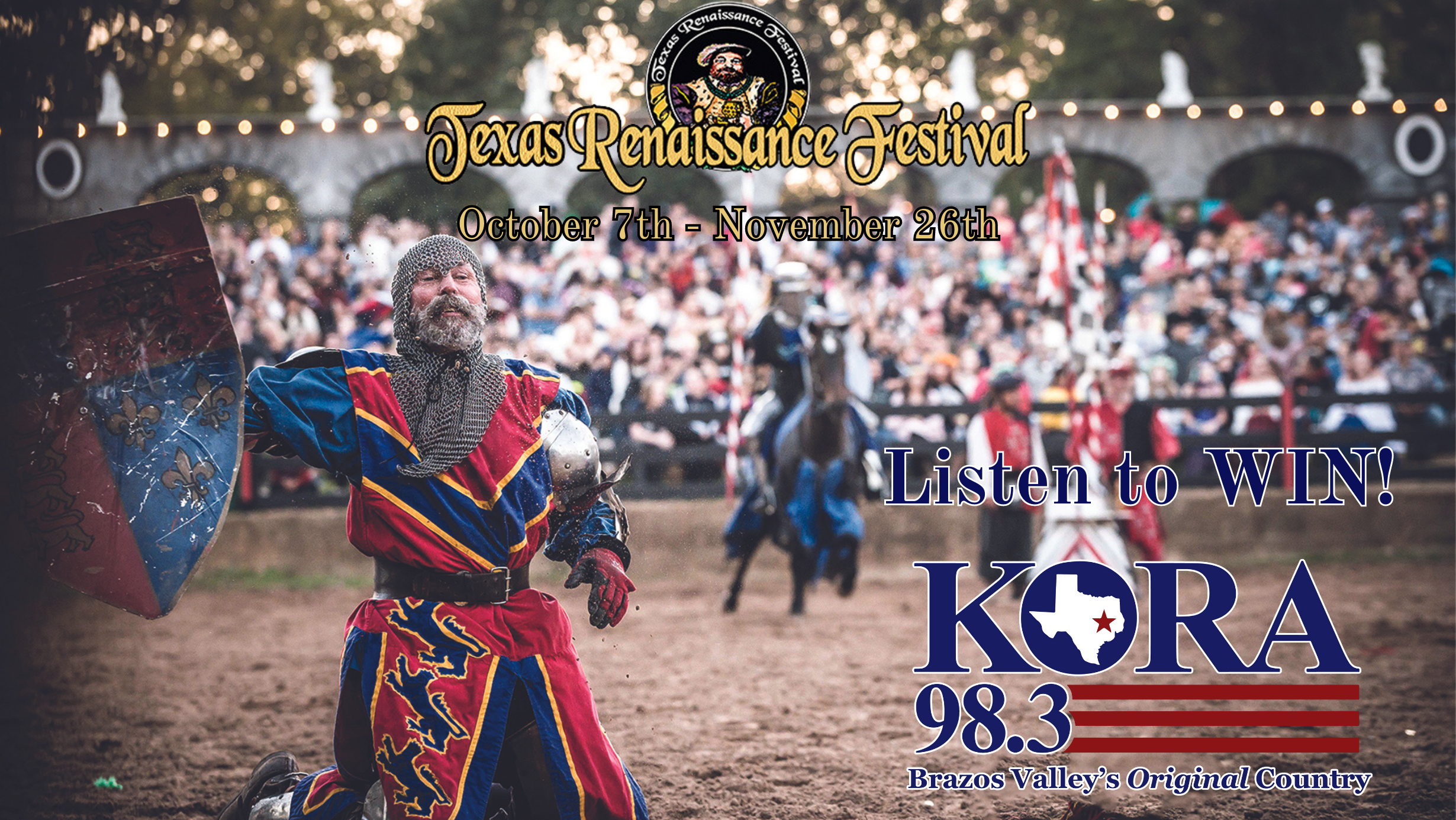 YOU can WIN tickets to the Texas RenFest! Stay tuned to

98.3 KORA

for ticket giveaway details!
The Texas Renaissance Festival be the nation's largest RenFest, with an experience spread across 55 acres of land and 200 acres of camping facilities. With 21 stages showing back-to-back performances and 400 on-site shops, it's a medieval experience ye won't soon forget.
Lay down thy arms and legs on a bench and watch knights joust for their honor. Enjoy the finest medieval food fare that'll catapult thee straight to the Middle Ages. Clowns, jugglers, and acrobats will have ye laughing faster than ye can say 'guisarme'. It be the perfect family-friendly event, with archery, axe throwing, swings in the Enchanted Forest, and much more. What are ye waiting for? Mount yon steed and give us a visit!
The festival is located at 21778 Farm to Market 1774 in Todd Mission, Texas. It runs from October 7th – November 26th.
Click here for more information on the Texas Renaissance Festival!