According to a recent poll, the new in-demand skill companies are looking for is probably not the one you have yet.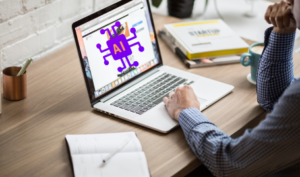 The website ResumeBuilder.com polled 1,000 bosses, and 90% of those surveyed said if you're good at this, they would consider it a plus. 49% even reported that their company has already used it in one way or another, like to write reports or help with customer support. It's ChatGPT, an artificial-intelligence chatbot developed by OpenAI and released late last year. In fact, 1 in 4 companies have already replaced workers with ChatGPT.
Resume Builder
found hundreds of job listings on ZipRecruiter that mention ChatGPT.  Most are jobs in tech, copywriting, and social media roles. The good news? No one has a TON of experience with it yet.
So if you're looking for a job and want to get that competitive edge, start playing around with the free version online, or watch a few videos to learn how it works. You might become 'expert level' at ChatGPT very quickly, and get that dream job you've been wanting!