Register your office to be featured on KORA as the Office of the Week and win assorted breakfast tacos from La Botana Mexican Restaurant, delivered right to your workplace by ROb Edwards from 98.3 KORA! […]
Share on:
Facebook
|
Twitter

Want Billy Bob's tickets? We got ya covered. Just swing by the station at 1240 E Villa Maria in Bryan during normal business hours and we'll hook you up with tickets to the show of […]
Share on:
Facebook
|
Twitter

Check out the latest from your favorite Texas Country Artists performing in the KORA Parking Lot
Share on:
Facebook
|
Twitter

Your official radio home for Dallas Cowboys Football in the Brazos Valley is 98.3 KORA! Don't miss a minute of the action this season, with every game live on your radio! REGULAR SEASON SCHEDULE DATE                                    […]
Share on:
Facebook
|
Twitter

Every Wednesday at 5:30ish, Rob Edwards and Andrew Grimm face off in a heated battle of… SONG POKER! Every week is a different theme. Each player picks a pair of songs that fit the theme, […]

Roger Garrett Roger WWW Garrett has been a part of 98.3 KORA off and on since 1986. Together with Roy Gene Munse, Roger hosted Bryan-College Station's #1 rated ROGER & ROY Morning Show for a […]
Share on:
Facebook
|
Twitter

Howdy!  I'm Brandie Alexander – Fightin' Texas Aggie Class of '93. WHOOP!  I was born and bred in Brenham, Texas where I was raised on good old fashioned country music.  From early on my parents […]
Share on:
Facebook
|
Twitter

Rob Edwards has been on the air in Country radio for over a decade, starting on his 18th birthday in his hometown of Port Huron, Michigan. He made a couple stops hosting morning shows in […]
Share on:
Facebook
|
Twitter

What's up!? I'm Andrew! You can hear me in your radio weekday evenings! I was born and raised in Giddings, TX. I enjoy anything that has to do with sports (although baseball is the […]

ABC AudioEric Church doesn't do things like everyone else, and nothing underscores that like the way he created the songs for his new album. Wearing regular glasses instead of his signature shades, The Chief gave the […]
Share on:
Facebook
|
Twitter

ABC AudioCarrie Underwood, Keith Urban, Luke Bryan and Reba McEntire, all on the same bill? That's what fans got to enjoy Thursday during Country Radio Seminar, as the UMG record label group hosted its 11th annual luncheon […]
Share on:
Facebook
|
Twitter

Chris HolloReba McEntire dropped a huge surprise on fans today: She is returning to Universal Music Group Nashville, her original label home, which is where she spent the first 32 years of her career. Reba spent […]
Share on:
Facebook
|
Twitter

Robby Klein/Sweet Talk PublicityGabby Barrett's star continues to rise as her soulful new single, "I Hope," eclipses 200 million on-demand streams. The song ranks in the top five of all on-demand country streams, clocking in […]

ABC/Matt Petit(LOS ANGELES) — It's official! Bethenny Frankel is returning to screens with a new business competition series titled, The Big Shot with Bethenny. "Did you miss me?" the former "Real Housewives of New York […]
Share on:
Facebook
|
Twitter

ABC/Image Group LA(LONDON) — As if being a teenager wasn't hard enough, imagine adding the stress of having your body criticized by some of the world's top designers. That's exactly what model Gigi Hadid had […]
Share on:
Facebook
|
Twitter

Liam Neeson and Lesley Manville in "Ordinary Love"; Aidan Monaghan/Bleecker Street(NEW YORK) — Oscar-nominated actress Lesley Manville stars opposite Liam Neeson in the emotional romantic drama, Ordinary Love. The two play a long-married couple facing a […]
Share on:
Facebook
|
Twitter

Rich Fury/Getty Images(LOS ANGELES) — Like a lot of women, Drew Barrymore has obsessed over her weight. However, in a candid Instagram post Wednesday, the former Santa Clarita Diet star revealed that after years of beating […]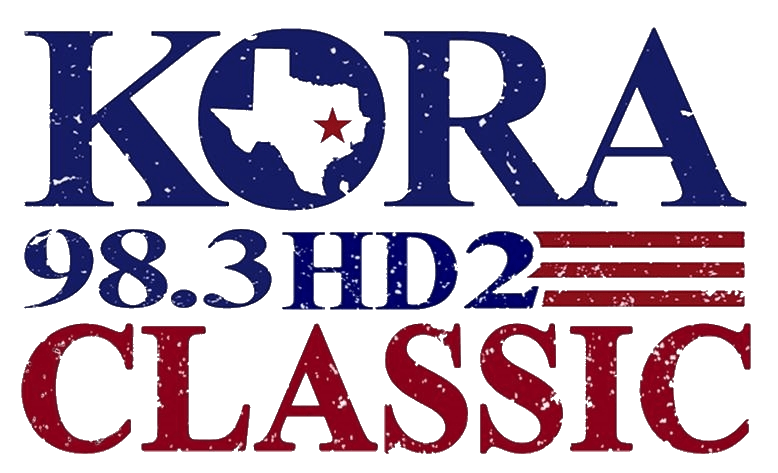 Thanks for Listening to KORA! Please register to continue listening. Thank you!