Register your office to be featured on KORA as the Office of the Week and win assorted breakfast tacos from La Botana Mexican Restaurant, delivered right to your workplace by ROb Edwards from 98.3 KORA! […]
Share on:
Facebook
|
Twitter

Want Billy Bob's tickets? We got ya covered. Just swing by the station at 1240 E Villa Maria in Bryan during normal business hours and we'll hook you up with tickets to the show of […]
Share on:
Facebook
|
Twitter

Every Wednesday at 5:30ish, Rob Edwards and Andrew Grimm face off in a heated battle of… SONG POKER! Every week is a different theme. Each player picks a pair of songs that fit the theme, […]
Share on:
Facebook
|
Twitter

Thanks to YOU, 98.3 KORA was last year's winner of the Texas Regional Radio Awards Radio Station of the Year! Nominations are now open for the Texas Regional Radio Awards, and once again we need […]
Share on:
Facebook
|
Twitter

Jason Aldean is bringing his Ride All Night Tour to Globe Life Park in Arlington- Home of the Texas Rangers – Friday October 11th, and 98.3 KORA has your tickets! Listen to win with Rob […]

Roger Garrett Roger WWW Garrett has been a part of 98.3 KORA off and on since 1986. Together with Roy Gene Munse, Roger hosted Bryan-College Station's #1 rated ROGER & ROY Morning Show for a […]
Share on:
Facebook
|
Twitter

Howdy!  I'm Brandie Alexander – Fightin' Texas Aggie Class of '93. WHOOP!  I was born and bred in Brenham, Texas where I was raised on good old fashioned country music.  From early on my parents […]
Share on:
Facebook
|
Twitter

Rob Edwards has been on the air in Country radio for over a decade, starting on his 18th birthday in his hometown of Port Huron, Michigan. He made a couple stops hosting morning shows in […]
Share on:
Facebook
|
Twitter

What's up!? I'm Andrew! You can hear me in your radio weekday evenings! I was born and raised in Giddings, TX. I enjoy anything that has to do with sports (although baseball is the […]

ABC/Image Group LADolly Parton has found another way to share her inspiring words. The music legend has announced that she's partnered with American Greetings to release her own line of physical and digital greeting cards that will feature her […]
Share on:
Facebook
|
Twitter

ABC/Image Group LATanya Tucker and Brandi Carlile will perform together at the 2020 Grammy Awards. Tanya shared the news with her Instagram followers on Sunday that she'll join forces with Brandi, who co-produced her new album, While I'm Livin,' on the coveted stage. "I wanted you […]
Share on:
Facebook
|
Twitter

ABC/Mitch HaasethFox has unveiled its lineup for the 2020 Super Bowl pregame show, and a breakthrough country act is included. Dan + Shay will participate in the pregame show taking place at the Hard Rock Stadium in […]
Share on:
Facebook
|
Twitter

Comstock/ThinkstockThe country star behind hits like "You Don't Know Her Like I Do" is celebrating a 35th birthday today. Do you know who it is? ANSWER: Brantley Gilbert. Copyright © 2020, ABC Audio. All rights reserved.

ABC/Randy Holmes(LOS ANGELES) — In an Instagram video posted Sunday, Dwayne "The Rock" Johnson reflected on his father's sudden death last week and thanked fans for their support. His father, former wrestler Rocky Johnson, passed […]
Share on:
Facebook
|
Twitter
Showtime(LOS ANGELES) — It's been a long time coming but thanks to Showtime, Mo'Nique has officially set a brand-new stand-up comedy special. Premiering on February 7, Showtime will air Mo's first major comedy special in […]
Share on:
Facebook
|
Twitter

Terence Patrick/Getty Images for Turner(LOS ANGELES) — Bong Joon-ho's Parasite took home the night's top prize — Outstanding Performance by a Cast in a Motion Picture — at Sunday night's 26th Annual SAG Awards, becoming […]
Share on:
Facebook
|
Twitter

Ben Rothstein(NEW YORK) — Bad Boys for Life exceeded expectations, delivering an estimated $59.17 million, the second largest January three-day debut, behind 2015's American Sniper with $89.26 million. It also stands to be generate the second best Martin Luther […]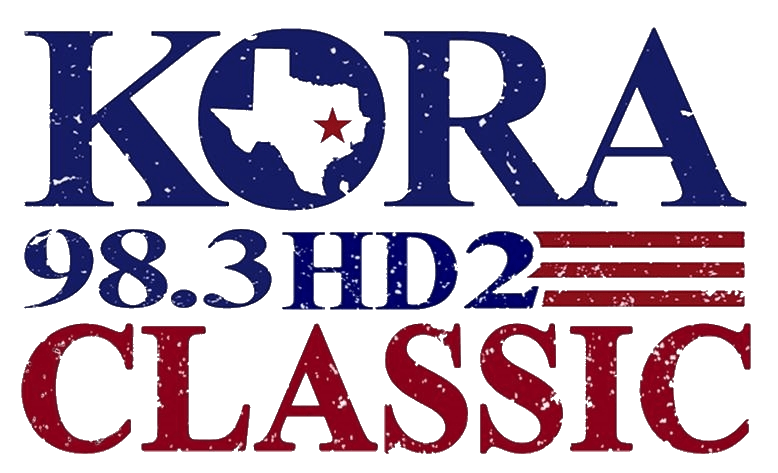 Thanks for Listening to KORA! Please register to continue listening. Thank you!