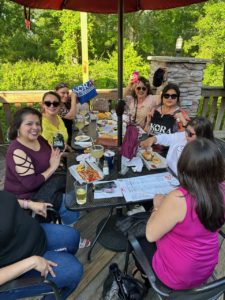 Tamme from the Roger Morning Show wants to meet you this Wednesday at Ozona Grill & Bar from 5 to 7! It's Working Women's Wednesday with free chips, salsa, queso, two-dollar domestic pints, and from 5-7 get two-dollar house margaritas!
Register for great prizes from our sponsors, including:
Drew's Car Wash, Mas Fajitas, Emerald Lotus, Christian Brothers Automotive, Physician's Premier, plus Boardwalk Salon & Spa! You can also sign up to win an exclusive VIP table!
See you at the party!